How Trump Lost His Trade War
December 17, 2019
732 Views
0 Comments
1 minute read
President Trump walked away from his stated goals to make his China trade deal. Trade wars rarely have victors. They do, however, sometimes have losers. And Donald Trump has definitely turned out to be a loser.

Of course, that's not the way he and his team are portraying the tentative deal they've struck with China, which they're claiming as a triumph. The reality is that the Trump administration achieved almost none of its goals; it has basically declared victory while going into headlong retreat.

And the Chinese know it. As The Times reports , Chinese officials are "jubilant and even incredulous" at the success of their hard-line negotiating strategy.

To understand what just went down, you need to ask what Trump and company were trying to accomplish with their tariffs, and how that compares with what really happened.
This post is curated. All content belongs to original poster at www-nytimes-com.cdn.ampproject.org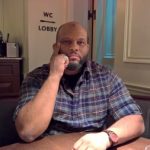 Faruq Hunter
http://www.freedomnation.me
Faruq Hunter is the founder of the Freedom Nation, an aspiring international network of smart eco-villages, sustainable farms, homesteads and Fab Labs that serve as self-sustaining communities for pioneering makers and innovators trying to fix the world's greatest problems. For more than two decades, he has travelled and worked in over 80 countries, servicing both the public and private sectors
83 posts
0 comments
All Content is the Property of Freedom Nation