20+ Years of Pioneering Innovation
GeniusCo Support Services is the single support services company for the Freedom Nation and its holdings. GeniusCo is a 20+ year old technology that has lived under at least three other brands in its history and developed a consistent culture of pioneering new technologies. The company's growth and maturity is the product of a deep culture to utilize technology to enhance operational efficiency and to develop convergent innovations that enhance the competitiveness and the lives of organizations that are managed, founded or operated by emerging populations. Giving the underdog power to compete is at the core of our mission and the founding of our company. Founded by members of emerging populations, GeniusCo maintains an embodiment of passionate experience and knowledge directed at providing world class consulting, management and services to Freedom Nation owned companies that do the same for their customers and throughout all their projects.
1996 - 2000 Quality Printing, Inc
1996 - Founded Quality Printing, Inc.
With a camera in one hand and a clipboard in the other, Quality printing was started by providing wholesale color printing to small businesses in the mid-1990's. At the beginning of the decline of the printing industry Quality Printing was founded by Faruq Hunter. Color offset printing was a very expensive median for advertising unless large quantities were printed in order to reduce the per unit costs. Therefore, printing color collateral was left holistically to large companies. However, digital presses were an innovation in the printing industry that allow for affordable short runs with minimal setup costs and therefore offered the promise of inexpensive, low-quantity color printing. Quality Printing was developed to take advantage of this innovation and used it to bring a new set of small business customers as buyers in the color printing market.
1999 - Developed One of the first Online Print Ordering Systems in the world
Understanding the limits of a traditional sales team and the complexity of serving the needs of multiple small businesses and their specific print orders, Quality Printing embarked on a project to develop one of the world's first print ordering systems. The system was designed to allow drop shipments from multiple print wholesalers and provide a unique buying experience online for print buyers. This was also the year of the "Dot-Com-Bust" when a number of new online e-commerce companies begin to fail because of excessive debt investments and minimal market adoption.
2000 - 2005 MII Interactive, INC
2000 - Developed one of the World's First Customizable B2B E-Commerce Systems
After the "Dot-Com-Bust" many brick and mortar companies began taking on online sales "e-commerce" projects to take advantage of the need for online ordering left from the bust. Initially the focus was on streamlining inefficiencies in the B2B purchasing process that could be significantly reduced through online ordering. MII Interactive, Inc. became a pioneer in B2B e-commerce space. By converting the application developed for Quality Printing MII Interactive was able to develop core B2B E-commerce functionality into a single, licensed application and customize its look and feel fro multiple industries. In 2000 it was one of the first customizable B2B E-commerce systems in the world.
2001 - MII-I Partners with Fortune 1,000 Companies to Streamline Purchasing Processes
In 2001 a landmark judgement against Coca-Cola led to $500 Million Dollars dedicated to purchasing from minority owned companies. in order to enhance the competitiveness of these companies ricing models to Coca-Cola, the company created an internal purchasing application known as the purchasing coke machine. The Purchasing coke machine was an internal B2B purchasing application that allowed Coca-Cola employees to purchase from vendors through a streamlined on-line purchasing system that was integrated with their SAP purchasing system.
The Coca Cola purchasing system removed $120 per transaction from each purchase. Coca-Cola was making over 6 million purchase annually from their corporate offices. The system would remove $700 million dollars worth of inefficiencies from the purchasing departments of Coca-Cola's headquarters in Atlanta, GA. However, minority vendors were unwilling to create duplicate processes in order to sell their goods to Coca-Cola. In addition, the duplication in the vendors administrative processes had a reverse affect. even though it reduced the cost to do business with smaller vendors, it increased the costs of the smaller vendor to do business with Coca-Cola.
MII Interactive worked with the major purchasing applications of the time (SAP, JD Edwards, Lawson, Ariba, Commerce One) to pre-integrate their Enablink B2B Commerce application with the purchasing systems of Coca-Cola. Addressing the specific needs of the minority vendor allowed MII Interactive to streamline efficiencies in the vendors operations that reduced the costs of their products and services to not only Coca-Cola, but to all the vendors customers.
By the end of 2001, MII Interactive was in partnership with over 15 Fortune 1000 companies to streamline the operations with their minority vendors in exchange for increased purchasing contracts for the vendor, Coca-Cola, Kaiser Permenante, Blue Shield, Bell South, GM, Ford, Boeing, HP and Delta were some of the MII Interactive partners.
2002 MII-I Opens Malaysian Support Center
In the wake of President Mahathir's Multimedia Corridor initiative to bring foreign companies into Malaysia and increase the technical knowledge share in the country, MII Interactive, Inc relocated the bulk of its development and support resources to Kuala Lumpur, Malaysia. MII Interactive also sought to reduce the overall cost of ownership of technology for its customers and become an integral part of the technical growth of an Asian country.
2003 - MII Interactive Sells MII Sdn. Bhd.
With the growth of the Information technology Industry in Malaysia MII-I sells its Malaysian division and begins to outsource long term service agreements to the new entity. The sell marks MII-I withdrawal form Southeast Asia and opens opportunities for MII interactive to persue the development and marketing of future innovative applications and products.
2004 - 2013 Genius Consuting, LLC dba GeniusCo
2004 - Re-Brand as GeniusCo: Focus on Implementation and development of Quality Software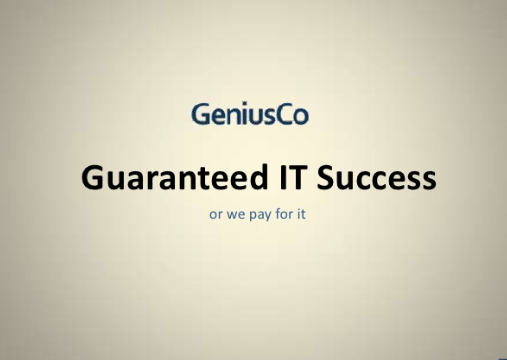 With a renewed focus on innovation and remaining a pioneer in the IT industry, MII interactive re-brands to GeniusCo. Re-branding to GeniusCo also marked the companies focus from developing applications to a focus on the implementation of complex software, process improvement and supply chain automation initiatives.
2006 - BABOK Contributor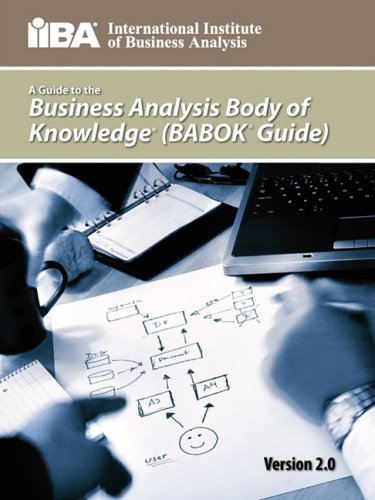 A benchmark study by IAG Consulting recognizes the Business Analyst skill as the most beneficial skill set in the creation of quality applications. Fulfilling a need for standards in the Business Analyst skill, the International Institute of Business Analysis is established. Following the successful model of the Project Management Institute, founded in the same city as GeniusCo, the IIBA surveys Business Analysts and software development experts to create the Business Analysis Body of Knowledge or BABAOK. GeniusCo plays a contributing role in the development and distribution of standards held in the BABOK as a chapter leader and contributing member to the first and second releases of the BABOK.
2008 - GeniusCo Begins Knowledge Share and Capacity Building in Eastern Europe
As many Eastern European countries begin the process of ascension to the European Union, GeniusCo begins to focus on frontier markets as a growth engine. Using software development and management know how developed over the previous decade, GeniusCo begins engaging post conflict countries to  streamline the creation and adaption of proven models, techniques and methods for developing ICT. In cooperation with various USAID, World Bank, UNDP and EU initiatives GeniusCo focuses on training and implementation of the Project Management and Business Analysis skill sets. Geniusco also acquires the license for Tenstep Albania, and TenStep Kosovo and is sighted as a major contributor to the ICT capacity of Kosovo.