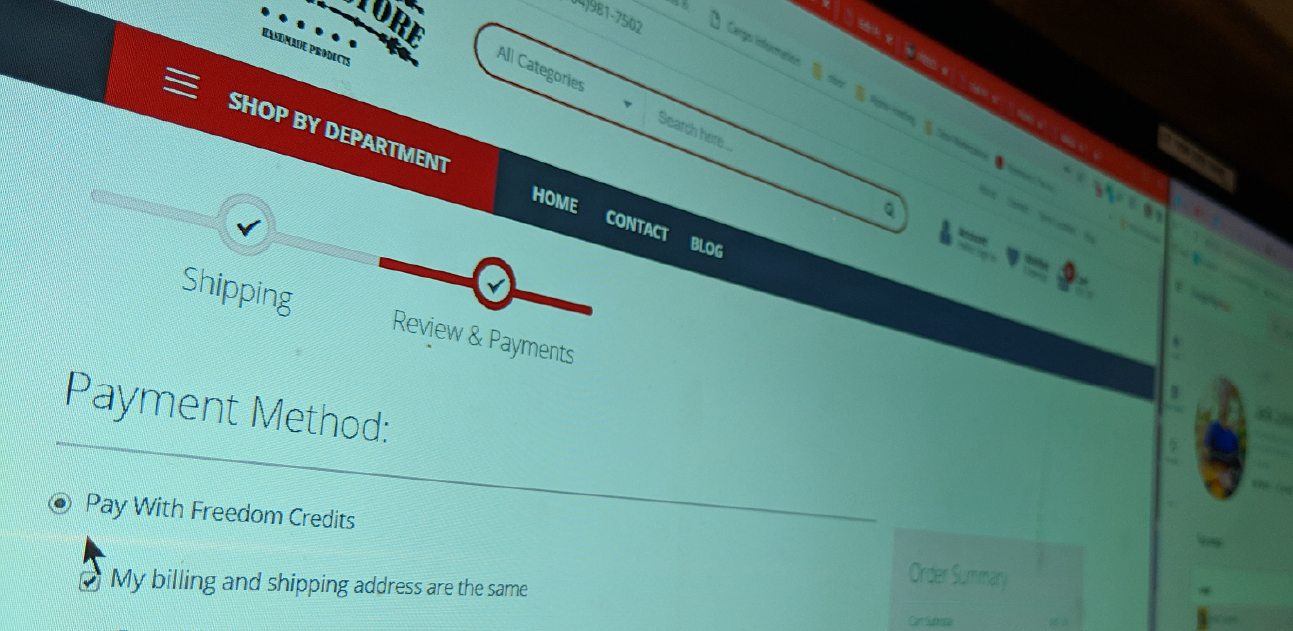 FREEDOM CREDIT
Every Currency Holder is a Freedom Nation Owner
Freedom Farms maintains a 1 acre lab garden at Freedom Labs and a 100 Acre farm at Freedom Village. The Farms primary purpose is to provide food for the inhabitants and visitors to the Freedom Labs and the Freedom Citizens that reside at Freedom Village. We maintain two types of crops at Freedom Farms. Our main food crops are a variety of leafy, root and other vegetables meant to provide variety to our primary customer, Freedom Citizens. Our secondary crop is for consumption by Freedom Citizens, however, it si intentionally grown beyond our consumption capacity so as to provide a high quality product to Freedom Citizens that live outside the Villages and Labs. This crop consist mainly of local and exotic herbs and tea plants that are hand processed using traditional old world methods or
Design for People to People and Machine to Machine Transactions
Modern building techniques and materials are designed for efficiency in production not efficiency in the maintenance of your health and well-being. A home should be a non-toxic environment where you can relax and prosper. In order to do this, deep consideration must go into every single element of the homes placement, design and every material or object that goes into or on the walls, floors, ceilings and exterior. Freedom Builders is on a mission to be one of the most sustainable and green home builders in the world. Great care is put into incurring that every home or commercial building that we build is as natural in its space as the trees and earth that stood there before it. Given that we have complete control over every aspect of the material manufacturing, design and building process, We are able to apply our principles and design methodology in every stage of the building process. The end product is a quality, natural and sustainable home that will last for multiple generations.
Flexible and Open Cryptocurrency Based on Tangle
Freedom Builders does not build on the Grid homes. For every home we develop we identify an individual and distributed source for every life sustaining system in the home. Alternative electricity, well based water, Localized sewage treatment and gray water recycling, Food growth and storage and full system monitoring and automation are all considered in the development of a Freedom Builder home. As an off-grid home builder, our responsibility is to jump start all the systems that allow our home owners to serve all of their essential needs within their own environment. A Freedom Builder home is not just a start of a better way to live but also the start of an empowered lifestyle of Freedom that will change our home owners lives and the trajectory of their future. In addition, Freedom Builders offers maintenance and service plans to assist home owners in insuring that systems run as intended and training programs to assist home owners adapt to their self sufficient lifestyle. This unique differentiation means that we have very few limitations as to where we can build your home.